About
Aside from those worldly distractions, I'm actually a quiet person in real life, and like a monk, I find it spiritually comforting to get closer to God through the ascetic way by solitude and simplicity.
As religiously controversial and narrow-minded as it may be in this world, I also strongly believe that Jesus Christ is the only way to reach God and that out of His infinite love for us, willingly died on the cross for everyone's sins. Thus the cross has become a bridge so that
anyone
can better know, love, and understand who He is.
As far as my username goes, Esmurda is simply a roleplaying monk character I created and is the main lead in a storyline I'm attempting to develop, however, I've been forever procrastinating badly on it and may never finish

On the other hand, I often enjoy making creepy and abstract avatars, so if it doesn't currently look a like a monk or a "holy man" of some sort, that's what I'm in the mood for

I also don't believe in using mules

Some Favorite Quotes:

"Preach the Gospel at all times and if necessary use words."


St. Francis of Assisi



"Church is a hospital for sinners, not a museum for saints"

"I will guide their fates to a revolution!"


Renya from Guided Fate Paradox (Playstation 3 RPG)

lol

"Heaven or Hell. Let''s Rock!"


Guilty Gear series (Fighting game series for Playstation 1-3...is shown before each round begins XD)





Friends
Viewing 12 of 92 friends
Journal
Esmurda's Words of Wisdom and Personal Thoughts
Signature
Currently: Back to my roots and training at the dojo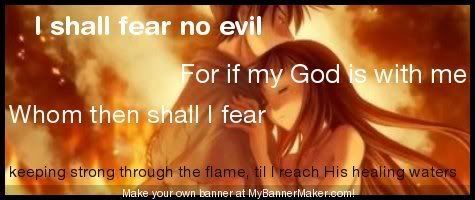 Everybody needs a way back to God
Somebody has died and made a way
Nobody can reach God any other way
Anybody can reach God by this way