Stalking information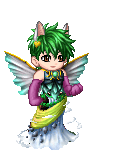 Last Login: 03/19/2015 6:07 am
Registered: 02/01/2009
Gender: Male
Location: Alberta Canada
Birthday: 09/12
Things I <3
Favorite Movies/Anime
Favorite TV Shows
Favorite Reads
Favorite Music/Bands
Hobbies/Interests
Pretty things
Construction of Epistemic
If you're really curious, you can go through my journals. Otherwise the only thing you need to know is that I am 23, bisexual, and from Canada. I enjoy industrial and electronic music, I also like rock and punk styles. I enjoy debates with people, so if you're a jerk to me, you'll find I'm rather hard to argue with. I believe that apathy is what is killing the world, and I believe that everyone should have a belief. I don't care what that belief is, so long as you can back it with a logical argument.

Thanks and have a nice day.
My Playlist
You currently have zero playlists!
Rantings at others
Posts per Day: 0.07
Total Posts: 209
Things I wear
Das Auto
Das Haus