About
Hi~! I'm an artist living in the Greater Seattle Area.

I like musics, arts, science, cute things, and visual novels.

Musics I like:

MS MR, Röyksopp, Joe Hisaishi, Florence and the Machine, Kokia, Metric, etc.



Friends
Viewing 12 of 23 friends
Journal
[<3] Whispers in the night.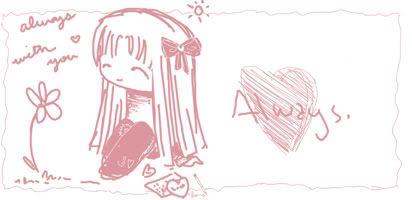 Dancing in the autumn rain and whispering lullabies...
Signature
"You're" is a contraction of, "you are."
Ur is an ancient city in southern Mesopotamia.

~Formally Mipunai~