About


















I am Enelya Anarion, more popularly recognized as booglebaby from livejournal.
I enjoy doing web and graphic design, but I've been lacking inspiration lately.
I joined gaia eons ago, seriously July 2003 was a friggin' ridiculous long time ago. I started as Celebriana Anwa and then evolved into the ever-so-amazing Enelya Anarion.
I am currently older than dirt and will soon be old enough to recall the formation of galaxies, I feel incredibly old in case you haven't picked up on that.
Normally I can be found lurking in the art forum, although I rarely order anymore.
You know, once upon a time this is where I would tell you minor details about me, things like my features or personal status...but I can't be bothered with that anymore.
I've got hair, it changes, because change is good. I've got eyes, they too change, because I'm cool like that. I've loved, I've lost and now I'm ready to love again.
I'm sarcastic, I'm funny, and lord do I hope you take me seriously so that I can have a really awkward moment with you. Those are the best, those awkward moments where you're serious, I'm sarcastic and then you think I'm a rotten d**k.
I recently became a Guild Wars 2 addict...it fills in the hole left by my WoW addiction...
I've been an active gamer for some years now, it used to be a form of therapy for me, now it's just something I do when I happen to get bored. Nothing hardcore about it anymore yo.
So, about this layout...it's old, I get it. You know what happens when you get old kids? You stop giving a flying f..well know where I'm going with that.
I've considered creating a new layout, but if it ain't broke, why fix it? Plus I'd need to go through the pain of ordering a new piece of art and I simply adore the piece I already have on here.
This was also designed for a large resolution, I have a gigantic monitor, if you don't then get with the times people! 1920x1080 will soon be the norm, and you'll be left in the dust with your pathetic 1024x768...excuse me as I shudder.
The art in the middle is a creation from Zypharia. She's amazing. If I could request art from her once a month I'd be on cloud 9 and surrounded by fantastic art at all times.
This layout is 100% mine, the code is mine, the graphics around the art are mine.
Want the code? Go ahead, I couldn't care less, don't we all pillage from each other anyway? I mean, how else are you peons supposed to learn?
What about the art? Touch it and you'll regret it.
They were purchased by me and created for me, but hey, some of you are rotten jackasses and I get it, you like to steal. We call that kleptomania, get help you messed up pile of regret.
So you might have noticed there's a mix of music in the background, it's extremely random.
Don't like it? Well then suggest something to me. I just go with the flow.
I'll tell you this, I will use no country and 99% of the time I will reject rap.
Want to know more about me? Just send me a message or find me in the forums, I don't bite. Well, unless you consider sarcasm a bite, then I bite hard, VERY hard.
Well, I hope to see you around! Leave a comment, don't be shy!
Multimedia
Signature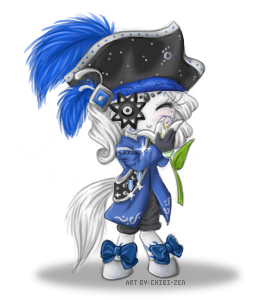 Art by Chibi Zen.