eMiLyThEmOnKeY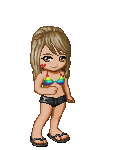 Birthday: 08/16
Equipped List
i love dogs and i love playing on my facebook ! LOLZ ! :P
Remind me to update my interests.
A Dog Plz And A Beautiful Dress !!!! :P
ABOUT ME DUH !!!
I LIVE IN SANTA FE,TX I HAVE 3 DOGS 2 GIRLS AND 1 BOY AND I LIVE WITH MY MOM AND MY 3 DOGS !!!!! I LOVE BASKETBALL AND LOVE TO HAVE FRINDS OVER AND GO TO FRINDS HOUSE I LOVE MY FAMILY MY MOM MY 3 DOGS MY REAL DAD MOM ALMOST STEP MOM HER 3 KIDS ADENEI,ANGEL,AND ANDY MY REAL DADS 2 KIDS CHRIS AND KATY AND OF COURSE MY MOMS FRIND THAT IS LIKE VERY CLOSE TO US WHO ARE MRS.MELONIE,MR.CLAY,LANE,COLE,LAND BRYCE!!!!! PLZ POST AND SEND ME MSGS AND PLZ SEND ME A GIFT FROM MY WISHLIST IM CHEAP !!!!!!! P.S MY 2 FAVORITE COLORS ARE BLUE AND LIME GREEN !!!!!
My Aquarium