Elyralith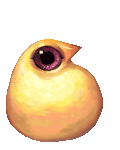 Details
Total Posts

10696

Posts Per Day

19.99

Member Since

06/23/2012
Location

I dunno. Where (I suggest checking behind you)?

Occupation

Bird Boat Stalker Ninja Zombie Thing

Gender

Female

Birthday

09/15
---
Interests
About
On semi-hiatus due to school


See you guys soon!

Psh XD Liesss
Alright! Let's get going now!
After around a year on Gaia (being inactive and stuff) I finally have decided to actually do something with my profile.
Stupid procrastination.
Um..well, you can call me Elyralith, or Ely I guess.
I'm a kinda weird girl (don't call me crazy, I'm slightly insane. Get it straight.) who lives in the U.S.A! I speak both English and Chinese fluently, but I can't really read and write Chinese (very well).
I am the classic Otaku: Anime, Manga, Video games, and other random Japanese stuff COMPLETELY CHANGED (and took control over) MY LIFE!
...I will constantly talk about these, so PREPARE YOURSELF!
☆*:.。. o(≧▽≦)o .。.:*☆ I like emojii. A lot. So deal with it.
I LIKE NICE PEOPLE. That doesn't mean that nice people like me. It only implies it.
Oh. By the way, I'm really random and annoying. So remember that before you decide to stalk and/or chat with me.
And yes, I STALK PEOPLE. It's good for your complexion.
Note to self: Thank
Miss Shadow Cat
in the future because she helped me get on my feet.
I draw and write, but mostly read and browse. I can't spell to save my life.
I feel like creativity is my main purpose in life, but i lack motivation, so even if I was to have a genius idea, I'd probably never act on it.
I hate obsessing over things, nonetheless, I do it daily.
CURRENT OBSESSION: Katekyo Hitman REBORN! And Black Butler kinda.
Gaia Anniversary: 6/23/12 (June 32)
Birthday: 9/15 (September 15)
THE CAKE IS A LIE.
I will/maybe/can't/might RP with you. Maybeeee.
*pokes at you* for whatever reason, thanks for visiting me. I need a life.
Kkthxbai.
Friends
Viewing 12 of 69 friends
Journal
Pshh-Sure, why not?
...What do I put here?
Oh. Um... Hi, I'm err... *coughs* I'm going to be writing about...things... I guess? Just read the 'about me' thing on my profile if you want XD
Multimedia
Signature
NOTHING IS HERE
Nope not here!
Whatchu lookin' for?
Still not anything here, man.
You're so stubborn XD
Omigosh fine =_=

Art Shop