Elyndria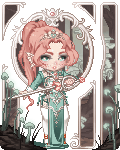 Details
---
Interests
Favorite Movies/Anime
Favorite Reads
Favorite Music/Bands
About
I love anime, especially Gundam. Some of my other hobbies include playing games like Gaia, The Sims 3, The Sims Medieval, and listening to music. Basic stuff for the most part. I listen to all different kinds of music. Lorde, Lana del Rey, Katy Perry, Jason Derulo, Rihanna, Shakira, and even a little of Carrie Underwood. Like I said, I listen to pretty much anything.
Welp, that's enough of an intro huh? I'm terrible with these things. *waves* If you'd like to get to know me more, send me a message.
Journal
Previous Avatars
A collection of previous avatars I've made ranging from color matching to original characters!
Signature

I don't care anymore.