Hello...
I'm Cali Marie
But I prefer Cali
I'm 20 yrs old
I live in the UK
Yes I have an accent
I have blue eyes with a hint of green and grey
Blondish hair with a hint of brown and red
(From previously dying my hair)
I do go to the gym to keep fit
I compete my horses when I can
Ive recently finished College and thinking about University
I'm more of a tomboy than a girly girl
I prefer spending my money on consoles and games
I play Xbox since my PS3 rejected me
I'm still a sucker for Pokémon
And I have a mass collection of Pokémon cards
I have two horses
One dog and three puppies
Two chickens
I'm easy to talk to
If your nice to me
Ill be nice back
If you are a d**k to me
Ill be a b***h back
I do have a heart
But I don't know what to do with it at times...
I feel that the more I show my emotions
The more they get played with
I can be shy at first
But I do warm up to people
Currently Questing:
Steel-Plated Ninja Headband
Ancient Katana
Beyond Black
CuttThroat Cook
If you want me Pm me or:
Want to see my face add calimarie... on Skype
Want to talk all the time add iiCaliMarie on Kik
Want to see my posts of my life follow CaliiiMarieee on Instagram
Or want to play Xbox One or 360 add TanklessSpy
Peace off!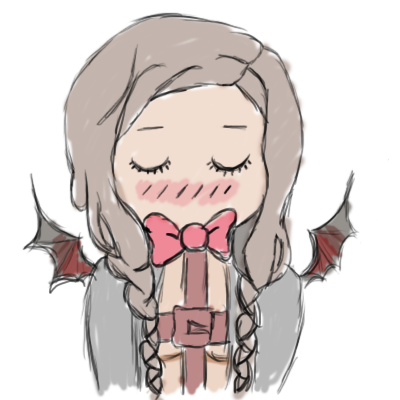 Art by Me