Ellie Leigh Cromwell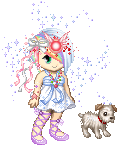 Birthday: 10/31
About mee
Hey my name is Wendy Fletcher and im from Canada, im eighteen years old and i have a beauiful daughter Ella. i love Mcfly.
msn? wendztober_mcflyx@hotmail.com

i have other accounts to other sites,
www.facebook.com/wendzmcflyx
Im also a roleplayer.
www.bebo.com/EllieLeigh13x - active
www.bebo.com/Strangethoughtsx - active
www.bebo.com/BeatrixJonesx - inactive
www.bebo.com/Slippedawayxo - inactive .