About

) and 7 GCSE's. English, Maths, Science Double, Graphics, Music, P.E
My interests include:

Psychology
Sociology
Computing
Herbology
Forensic science
Gaming
Writing
Designing
Debating
Cookies

As you can see by my profile, I love blue and gold, especially when the gold happens to be stars! It's also cute in design because I happen to love childish things. I live my life by my own rules. Sometimes it gets me in trouble, sometimes it makes people hate me...But overall, I have fun and I'm at peace with myself.
Oh, and I'm from England. Yayzers? <3
Friends
Viewing 12 of 98 friends
Multimedia
Signature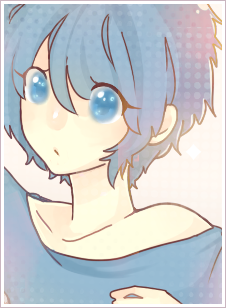 Gaia's one and only Butterfly Prince.
Haud paententias, haud misericordia, haud superstes.