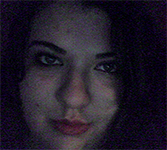 Hiya! My name is Eleanor (but please call me
Ellie
), I am 24 years old, female, taken and currently living in Liverpool UK. In addition to all that, I am a day dreaming hopeless romantic who has the imagination and curiosity of a child and an
affinity
for tea, elegant or pretty dresses, dragonflies, parasols, the past, antiques, writing, zombies, fantasy, fairies and nuclear Apocalypse (among lots of other things).
I
HATE
Racism/Sexism/Weightism/etc, Nazis (or supporters of), the 11th Doctor, MLP (especially when crossed over with Fallout), Adventure Time, Homestuck and Twilight. Nothing personal if you like those things, I just really, really, really don't. I also
dislike
bees, sharks, centipedes, earwigs, maggots and other bitey bugs/etc.
I split
most
of my time these days between making my jewelry, pixeling, writing and here. I am most active on Tuesday and Wednesday. When I am on here, you can find me mostly in the AT, GCD or sometimes the CB. I suppose if you wanna know anything else, you can just
PM
me c: