About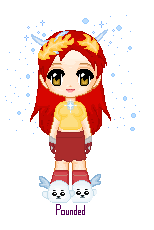 You Are 72% Shy

You are a very shy person, and it has started to impact your life in a negative way.
If you can avoid human contact, you usually do. And as a result, you miss out on a lot.
How Shy Are You?
http://www.blogthings.com/howshyareyouquiz/
Friends
Viewing 12 of 33 friends
Journal
Elie Glory's Journal
Multimedia
Signature


Leave me a Comment.