Edward Langley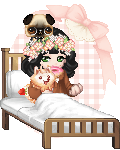 Details
Last Login

12/28/2016 10:56 pm

Member Since

07/30/2006
Location

Illinois, U.S.A.

Gender

Male

Birthday

07/31/1989
---
Interests
Favorite Movies/Anime
Favorite TV Shows
Favorite Reads
Favorite Music/Bands
About
~General
Name
:
Edward Allan Blankenship
(Ed, sometimes "Koh" or "SCP / Sweet Choco Prince" online)
Sex
:
M
Orientation
:
Heterosexual
Birthdate
:
July 31st, 1989
Zodiac Sign
:
Leo
Blood Type
:
O
~Favorites
Colors
:
Cream, ivory, tan/beige, brown, white, gold, black, red, pink, pastels.
Animals
:
Rabbits, sheep, bears, cats, dogs, ravens, doves, ladybugs, butterflies, dragonflies.
Fashions
:
Ouji-sama, kodona, Edwardian, Victorian, anything circa 1800, elegant gothic arisocrat (EGL), mori boy.
Foods
:
Sweets, Chinese, chocolate, chocolate eclairs, watermelon, bananas, oranges, crab rangoons, orange soda, voltage mountain dew (any blue raspberry sodas).
Anime
:
StarOcean EX, Soul Eater, Bleach, Fullmetal Alchemist. (& many more...)
Game
:
RPGs, MMORPGs, simulation, fighting, action, action RPGs, Breath of Fire (series), Chrono Cross, Chrono Trigger, Class of Heroes, Donkey Kong Country 3, Donkey Kong 64, Disgaea (series), Etrian Odyssey (series), Fable (series), Final Fantasy (all before 10), King of Fighters (series), Klonoa (series), Kirby (series), Persona (series), Pokemon (series), Princess Maker 2 (most), Ragnarok Online, Saints Row 2 (most), Second Life, Soul Calibur (series), Star Ocean 2 (most).
(& tons more...)
Music
:
Classical, picopop, bossa nova, J-rock, J-pop, C-pop, K-pop, eurobeat, nu jazz, electropop, alternative, techno, trance, fusion, movie, videogame and anime OSTs.
Artists
:
176biz, 73shiki, 800 cherries, Acousphere, Aira Mituski, Antique Cafe, Baseball Bear, B'z, Capsule, DJ Okawari, Duel jewel, Fantastic Plastic Machine, Hali Cali, Hazelnuts Chocolate, Hideki Kaji, Hizaki Grace Project, Idiot Pop, Janne da Arc, Jazztronik, Jeniva, LMC, Malice Mizer, Marino, Moi Dix Mois, Motoi Sakuraba, MUCC, Nagisa Cosmetic, Plastic Tree, Psycho le Cemu, Orange range, Ram Rider, Roboshop Mania, Satsuki, So'fly, Versailles, Rentrer en Soi, Sotte Bosse, Strawberry Machine, Sucrette, The Aprils, The Novembers, The Pillows, YMCK.
(Probably more...)



~Where you'll find me


Flavors.me
[color=tan](Hub of all sites, I'm mainly on my Personal Tumblr and Facebook.)
Friends
Viewing 12 of 27 friends
Journal
Saved Data
Please select a slot to load.