About
Hello, my name is Edvie (a play on my real name and the name Edvige which means female warrior) and welcome to my profile!

I've been on Gaia since 2007 and have made some wonderful friends over the course of my time here, but that doesn't mean I'm not looking to make more.

I love to roleplay, specifically fandoms, and am a firm believer in doubling. For anyone that is interested, here is a link to my rp search thread. I am

almost

always open to starting a new roleplay so don't be afraid to send me a message.

Aside from roleplaying here on Gaia, I used to spend a fair amount of time in the Avatar Talk forum, using avatars as a form of expression of who I am as well as who I want to be or wish I could be. This stopped however, when the drastic changes to Gaia took root eliminating the items that once inspired me or causing them to skyrocket in price. I still enjoy tinkering with avatars in my spare time, and am hopefully waiting for Gaia to produce items I

want

to buy.

Other things to know about me? I love Peter Pan and would go to Neverland in a heartbeat. I'm a huge Game of Thrones fan and pledge my allegiance to House Targaryen. If I went to Hogwarts I would hopefully be sorted into Slytherin (and attempt to seduce Professor Snape). Want to know more? -leave a comment and I'll get back to you!

Thanks for visiting!

Multimedia
Signature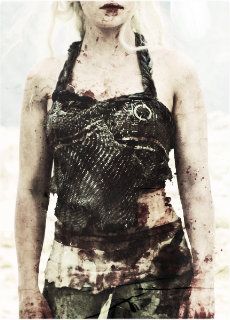 "A girl should be bloody too.
This is her work."
roleplayer. daydreamer.
Buying high quality art. PM me
samples and we'll discuss payment.