Dsdude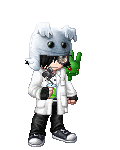 About
www.fpsbanana.com/members/355530
To those that miss me here. Thank you, i don't know what I'm going to do with my acount, now that I've spent $70 worth on MCs. I just can't keep up with Gaia anymore. I used to get all the event items. Always. Now I rarely get a chance to do those basic movie trailer quests.
I'll finish writing this later.
Friends
Viewing 12 of 167 friends
Journal
Dsdude's Daily Adventures!
My Daily Adventures.
Multimedia
Signature
Donations are awesome!