About
MY Sayings:
Let go of the past and look forward to the future.
Keep swimming after you lose sight of the shore.
Be brave in tough situations and don't give up, stick it out till the end.
When pure pressure comes at you don't give into it. Just stay focused on your goals.
If you have a problem with me deal with it. My body is my problem not yours.
The greatest person you can be is yourself, not someone else.
Be yourself and not someone your not.
Get to know a person that you don't like and maybe you'll find out that you have something in common.
You don't have to be cool to be normal,be yourself.
Don't live for the past, live for the future.
Something good is always in store.
Even the strongest fighters need some time to relax.
Do all things with love.
Enjoy your self in your life.
Set goals for your self then make those happen.
Stick up for those who can't.
Be brave.
Live life to the fulliest. You have to find out whats in it.
Don't live life down because of one little set back. Pull through it.
As you peoples can see I love InuYasha and Fullmetal Alchemist. My sayings are to tell you to be yourself. People are like books. If you just look at the cover and decide that you don't like. Read it to find out why that book was named that title and maybe deep down inside you'll find out that you like that book. Don't judge people by the way they look and act its their personality that matters the most in a friendship.
Look at the stars on a full moon and make a wish.
Sing with you heart and soul. Not just your voice.
Fear them! >.<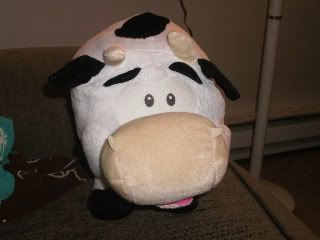 Life is so complicated sometimes. So complicated that you feel like you can't deal with your life anymore. So you just walk off a cliff. But what makes us step back from the edge and forget our troubles in life, is your one true love.
Friends
Viewing 12 of 52 friends
Journal
Just Stuff
My InuYasha stories and songs.
School Life and Stuff
Multimedia