Interests
Hobbies/Interests
My Crib
About
When people commit suicide there was always one person who was able to stop them. Sadly, those who dies....that person was not there to stop them. In a way, they say that one life can save another. Well, I'm not going to save yours.

Find your Celestial Choir
Dee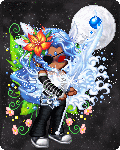 Last Login: 11/23/2010 1:31 pm
Registered: 02/17/2004
Gender: Female
Location: Virginia
Equipped List
Wish List
Signature
:3 I just love random comments on my page. Please give me some! :3
Journal
Dragon Shi Blood's random book
....I don't know you tell me. I just have to say this, I'm a smart a**. I like being a smart a**. And I like to write about anything that is on my mind. If you don't like it, take you a** and leave this page.