ダウンタウン熱血少女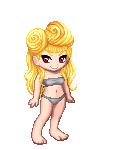 Last Login: 12/31/2014 9:32 pm
Registered: 05/20/2009
Location: A box somewhere in northeast USA
Occupation: I need a job... I'm poor...
ジャーナル
ダウンタウン熱血Memoirs
コメント
シグナチャー

~COLLECTING AVI ARTS~
(Above art done by Smokin Stalker)
アバウト
Generally does nothing but play video games, watch anime, eat, and sleep

Likes maids, bunny girls, cat girls, gothic lolita/sweet lolita, & lolicon

Favorite drinks are Mountain Dew and chocolate milk. Favorite foods are bacon, pocky, and pizza.

Also currently studying Japanese. Though I suck at it now, I plan to know it well enough to be able to play all my video games and watch all my anime in Japanese.

If you have any questions, just PM me, okey?