My avatar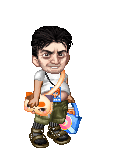 Last Login: 03/06/2014 5:50 pm
Location: San Andreas
Birthday: 02/14
Occupation: Code Monkey
My thoughts
Them Feels.
A log of sad, happy, or life changing stories. Stories submitted by me, fans, Anons, or stuff I just find laying around the Internet.
My current items
Interests
Favorite Movies/Anime
Favorite TV Shows
Favorite Reads
Favorite Music/Bands
Hobbies/Interests
My desires
Me
Hi.
My name is Reyes, tho people tend to call me Catt.
I am a guy. Female avatars have slimmer bases, and the items look much better, in my opinion.

Anyway, I'm pretty much a know it all, and I admit it does get the best of me at times.

I really like MTG, Go, and Kendo, or Japanese fencing.

I've studied multiple occult religions along with multiple types of Buddhism, Christianity, Hinduism, Catholicism, Judaism, and old Sumerian and Egyptian religions.
I like religion.

My beliefs, on the other hand, are a bit more complex, and that's something I'll save for a personal conversation.
"ART"