Dorifuto Drift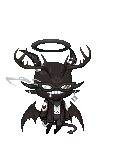 Last Login: 12/09/2014 5:03 pm
Registered: 06/27/2007
Gender: Animal
Location: Indiana
Birthday: 06/05/1989
Equipped List
Interest Tags
Favorite Movies/Anime
Favorite TV Shows
Favorite Reads
Favorite Music/Bands
Hobbies/Interests
Wish List
About
Hello, my name is Kayla. I love movies, video games, reading, and playing with my dog, Noodle. I spend my free time with my best friend and significant other, Zack. We met on here and live together now. PM if you wish.
Signature
Who's Afraid of the DJD?


PM if you wanna talk about Transformers and stuff.