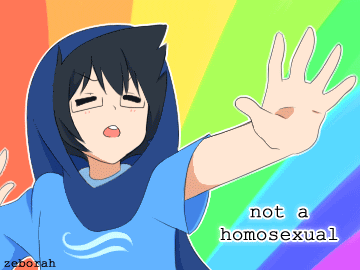 hi guys!
im john! well...one of me anyways! i turned out to be one of the unlucky ones, but it's alright! because...because I have my best bro with me! And no! I don't mean in a homosexual way guys! how many times do I have to tell you I am not a homosexual? karkat, don't be mad that I turned your approaches down, we can still be good buddies!
anyways!
i enjoy playing pranks on people. it's so much fun! since I was little i've been great at using a piano too! dave seems a bit sad when I play it though.. I wonder why.
oh gog!(I learned that from karkat :B)
one last thing
i absolutely hate anything betty crocker! do not EVER give me baked good and such okay? just don't! can you believe they even made gushers? i used to love those things!