Doom Me Baby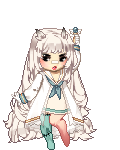 Details
Last Login

09/22/2014 10:01 am

Total Posts

24111

Member Since

02/06/2005
Gender

Female

Birthday

07/30
---
Interests
Favorite Movies/Anime
Hobbies/Interests
About
'Ello there, call me Lou. I am 21 and I live on the east coast.
I am on this site to roleplay and play the games.
I do not mind getting to know people from all over the world, in fact I immensely enjoy it.

I ask you to NEVER recruit me through PMs.
All you have to do is stalk me and you can find my very active search thread.

I will never join a roleplay sent to me through PMs.

Friends
Viewing 12 of 16 friends