dokibun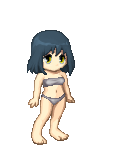 Details
Gender

Female

Birthday

11/26
About
invisible scroll on comments, about, and wishlist ☆
i'm dokibun, but my name is rii! i'm an infp.
i'm 20 years old and
i changed from studying psychology to being a teacher.
who the ******** knows what i'll be next week...

i really like chicken nuggets, dogs, snow and cute stuff.

i like girls and milk shakes but i hate strawberries.

i'm a magical kawaii princess, please act accordingly.

casual shout out to vvednesdays and th0tday and
nurse lunabutt and furtif for basically being my
favorite people ever, okay.

Friends
Viewing 12 of 71 friends
Journal
dokibun's diary ʕ•ᴥ•ʔ
Multimedia
Signature




Code:
doki || 20 || crybaby
3DS ::

1220-7305-5614
ヾ(๑╹ヮ╹๑)ノ" that's all!