About
I LOVE THIS GAME AND THIS MAN!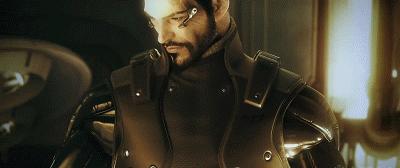 Start!
Fantard of:
Supernatural, Michael Fassbender, FernGully, The Godfather [parts I & II], Queen, Zachary Quinto, Jeffery Dean Morgan, Jensen Ackles, Jared Padalecki, Misha Collins, Jim Beaver, Chris Pine, Cal Leandros Series, Lady Gaga, Fullmetal Alchemist.
I got bored again. And I wanted to do some switch ups.
Here we go..
Name(s):
Pips. My real name is not important.
Sex:
Female.
Age:
Old enough to smoke but too young to drink.
Hair:
Brown/Blonde/Red
Eyes:
Hazel [Green and Brown]
What I do:
- I write
- I draw
- I listen to music
- I chatter
- I day dream
- I chat to people
- I game
- I crush on a lot of things.
TITLES: From the A/M/C
#1 Supernatural Fan [With Yakumo and Ka]
#1 Criminal Minds Fan of the A/M/C
#1 Mei Chang Fan [FMA]
#1 Pips Fan
#5 Maxey as Alphonse Fan
#1 Cal Leandros Fan
#1 Sammy Winchester Fan
#1 John Winchester Fan of the A/M/C
#1 Bobby Singer Fan of the A/M/C
#1 Ruby 1.0 Fan
A Lady GaGa Fan
Gushing section
You all should've seen this coming. Topic: Michael Fassbender.
"Why? He's brilliant! I have honestly I have seen him in different movies before he grabbed my attention in XMFC, as Magneto. Why didn't I pay him much attention before despite noting that his characters were always attractive? Because I didn't realize it was the same guy! I don't see Michael Fassbender playing Magneto, I see Magneto or Stelios or who ever he's playing. Even if he wasn't so amazingly (in my opinion) attractive, I would still have to kneel down to his magnificent acting. I am excited to see him in Haywire (though I'll totally stop watching once/if he dies unless the show is that good), Prometheus, Dangerous Method, and Shame. I also can't wait to see what more he has lined up and on his plate!"
Music
If you want to listen to some of the music I be into just check out my media down there.
Favorites (At the moment)
- "Don't Mess with Me" by Temposhark
- "Under the Sheets" by Ellie Goulding
- "Bad Company" by Bad Company
- "House of the Rising Sun" by The Animals
- "Wrong" by Depeche Mode
- "Carnival of Rust" by Poets of the Fall
- "Hair of the Dog" by Nazareth
- "King of the World" by Porcelain and the Tramps
- "Carry on My Wayward Son" by Kansas
- "Bad Moon Rising" by CCR
- "He's Hurting Me" by Maria Mena
- "Heads Will Roll" by Yeah Yeah Yeahs
- Anything by Queen
- "Once" by Caleb King
- Anything by Lady GaGa

Games
- Final Fantasy Series
- Street Fighter Series
- Soul Calibur Series
- Resident Evil Series
- Mario
Movies
- The Godfather I
- The Godfather II
- FernGully
- Beauty and the Beast
- Little Mermaid
- Lion King
- Pride and Prejudice (2005)
- Aladdin
- Rocky Horror Show
- Pay it Forward
- The Last Castle
- AVATAR
- Star Trek [2009]

Manga
- Because I prefer the books to the animu-
- Monster
- Vagabond
- Dogs: Bullets & Carnage
- Rurouni Kenshin
- Fullmetal Alchemist
- Lovely Complex
- Immortal Rain
- Sand Chronicles
- Trigun
Anime
- Gurren Lagann (Only anime that is just ridiculously awesome)
- Fullmetal Alchemist: Brotherhood
- Akira (It's a movie in truth but it stil is anime)
Live Action Television Shows
- Supernatural
- Blue Bloods
- Dexter
- Grey's Anatomy
- United States of Tara
- Weeds
- So You Think You Can Dance
- Criminal Minds

Books
- I love books-
- Pride and Prejudice
- The Awakening
- Pellinor (Series)
- Harry Potter (Series)
- Sabriel
- Skinned
- The Illiad
- Julius Caesar
- The Oddessy
- Greek Mythology
- Jane Erye
- Cal Leandros (Series)
- Just Breath
- Bishop Series
- Dresden Files
- Girl with the Dragon Tattoo
Characters
- The characters that I like from books, movies, or anything-
- John, Sam and Dean Winchester, Bobby Singer, Castiel, Ellen and Jo Harvell, Ash, Pamela (Supernatural)
- Caliban/Cal and Niko Leandros, Robin Goodfellow (Nightlife/Cal Leandros)
- Michael, Santino, and Vito Corleone (The Godfather series)
- Pips and Batty (FernGully)
- Leon S. Kennedy, Jill Valentine, Chris Redfield, Albert Wesker (Resident Evil)
- Rufus Shinra, Zack Fair, Tifa Lockheart (Final Fantasy VII)
- Mr. Darcy (Pride and Prejudice)
- Sabriel and Touchstone (Sabriel)
- Kamina, Kittan, Yoko, Simon, Rossiu, Darry, Nia (Gurren Lagann)
- Kenshin, Saito, Sanosuke, Kaoru, Shishio, Soujiro (Rurouni Kenshin)
- Cadvan (The Naming, The Riddle)
- Roy, Riza, Winry, Ed, Scar, Ling, Hohenhiem, Hughes, King Bradley, Mrs. Bradley (Fullmetal Alchemist)
- The entire cast of Rocky Horror Show
- Balthier, Ashe, Vaan, Penelo (Final Fantasy XII)
- Booth, Brennan, Angela, Hodgins, Zack (Bones)
- Dr. Kenzo Tenma and Johan Liebert (Monster)
- Naoto, Heine, and Bishop (Dogs)
- More...
Art:
This is art of me and the boys by Lexi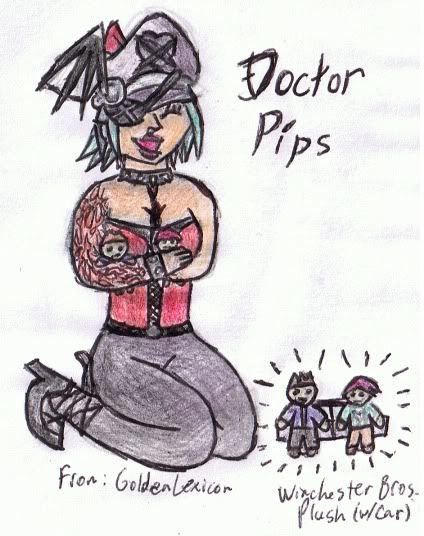 Rant
/Statement:
"N/A"
Oh and here's a picture of Zachary. Because he's awesome.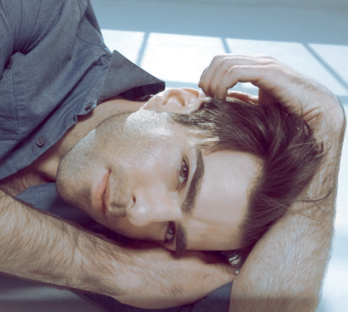 Michael Fassbender, I want to have ginger babies with him

He agrees that this is a good idea.

Friends
Viewing 12 of 129 friends
Journal
The Doctor's Thoughts and Ideas
What is this? Oh, it's just random blabberings, rants, wants, and ideas.
Multimedia
Signature