Guilds
disgracedwolf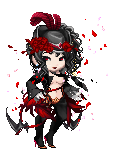 Last Login: 07/14/2016 5:57 pm
Registered: 01/21/2009
Gender: Female
Equipped List
Extremely Sad Story But Its a True Story, NO JOKE ITS TRUE!!!!
A girl and a guy were speeding over 100mph on a motorcycle. Girl: Slow down I'm scared.Guy: No this is fun.Girl: No its not please its to scary.Guy: then tell me you love me.Girl: I love you slow down.Guy: Now give me a big hug, She gave him a big hug. Guy:Can you take off my helmet & put it on yourself, its bothering me. In the newspaper the next day a motorcycle had crashed into a building, because of break failure. Two people were on it, only one survived. The truth was that halfway down the road, the guy realized that the brakes were broke, he didn't want the girl to know. Instead he had her hug him and tell him she loved him one last time. Then he had her put his helmet on, so that she would live even if it meant that he would die.Would you do the same for the person you love??
Interest Tags
Favorite Movies/Anime
Favorite TV Shows
Favorite Reads
Favorite Music/Bands
Hobbies/Interests
Wish List
My deviantart account- thewolfofshadows
deviantart account- thewolfofshadows
Journal
My Short Stories and the Like
Short stories that I've writing or some song or poetryor even life stuff really?
About
Oh my how time Flies whilst living huh? Hello everyone that tis visiting my profile. I hope you enjoy the clutter boutique of a profile. lets see. The names Grace, by some and Wolf, by others. I have been on gaia for at least 8 years or so. BOY!! do I feel old. I em currently pursuing my dreams in the big city( or at least trying too) as a" Video Game Developer" but I am currently soon going to be bartering until more stable part comes along in life.

I am quite young. but I have many dreams and hobbies. I help make costumes and accessories for women as well as fashion t-shirts to fit women and rip jeans into stylish things, as well as costume making. I am a Otaku, but the more I work the less time I have for anime and the likes and have turned to more sc-fi I find these days. with anime nowa days I read more so the manga then anything. I love to take a happily discuss things. but be careful at time I can come off as a bit of a rear end of a donkey sometimes.

if you ever need advice or things evolving around my hobbies or consoling in general I am always happy to leaned a ears ^-^


Well I hope you enjoy the profile ^_^
and I am a Naruto and hinata fan <3