DinoCory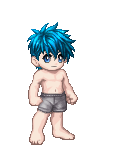 Last Login: 09/18/2014 4:50 pm
Registered: 01/18/2013
Gender: Male
Location: Phoenix, Arizona
Birthday: 07/10/1988
Occupation: Bird Breeder
Equipped List
Interest Tags
Favorite Movies/Anime
Favorite TV Shows
Favorite Reads
Favorite Music/Bands
Hobbies/Interests
Wish List
About
Hiya I'm Cory, I love Dinosaurs, Pokemon, Digimon, Birds, Yu-Gi-Oh!, and making new friends.

My 3DS Friend Code is 1392-5902-3392

You may add me if you want but send me a PM if you do with your 3DS Friend Code.

I'm also open to new friend requests on here as well.
Journal
junk
Everyday stuff..
Signature
Pokemon X Friend Code

Cory 1392-5902-3392

Ghost Friend Safari with Golurk, Pumpkaboo and Lampent!