About
This profile was made by the lovely Rini whom is a friend of mine on Gaiaonline. Shout outs to her for being patient with me during the profile process. She's an amazing, talented individual and I adore her work.
▄▄▄▄▄▄▄▄▄▄▄▄▄▄▄▄▄▄▄▄▄▄▄▄▄▄▄
Welcome to my little, humble profile where I love to exchange comments and keep track of my wanted items. I have been a part of Gaiaonline for 8 years so I have saw the multiple changes that have occurred on this website. There is one thing for certain; this place is still a home to me. I've been blessed with outstanding friends that care for me not only as a pixel person but as a person in general. Many know my dreams, my goals, and what I am all about in real life.
Inside and outside of Gaiaonline happen to be the same. I am an honest, loyal individual. My name is Addison, and I have graduated with my associates in physical therapy assistance. The only obstacle in my way is passing the state boards. Once that is acquired, I shall be helping individuals in any way within my practice that I can.
There are two men in my life that brings me joy and light to the world when it is dark. My son, whom is 3 years old, is my little miracle baby. I fell while pregnant with him and had a scare but he is with me now living it up on his iPod and loving me everyday. My second man happens to my father whom has taught me many things in life that I will never forget. It took me 23 years (my age now) to understand and realize what his intentions were.
Here is a picture of my son & I
▄▄▄▄▄▄▄▄▄▄▄▄▄▄▄▄▄▄▄▄▄▄▄▄▄▄▄
I LOVE
: suspicious, adventurous television series such as The Following, Bates Motel, and Longmire. Sleep happens to be the best medicine. Netflix cures my problems. Military, troops. Living on my own and having my own little family. Rain and thunder. New iPhone 5C - ironically pink in color! xBOX 36O video games such as call of duty modern warfare 3 and ghosts. Helping other individuals despite if it puts me in a difficult spot. Gaiaonline and other wonderful pixel loves sites. Facebook. Twitter. Youtube. Google. Bing. Internet in general. Friends & family, online or offline, there isn't a difference to me. Positivity.
I DISLIKE
: bills, bills, bills, and more bills. Gossip and chatter. Individuals that intend to hurt people just for the sole purpose of personal gain or to well, hurt people. Lightning and tornadoes, wind too. Negativity.
▄▄▄▄▄▄▄▄▄▄▄▄▄▄▄▄▄▄▄▄▄▄▄▄▄▄▄
Journal
[o]____s e c r e t z <.3
ily.
E.> z t e r c e s _____[o]
Multimedia
Signature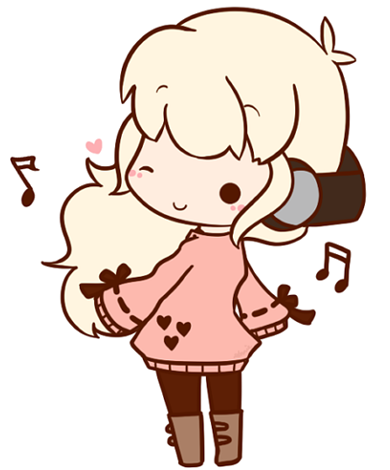 Code:
MSG me if you are on Xbox One