About
I'm a 24 college grad with a Bachelors of Science. I'm in love with a red head and happily engaged. My pets include 1 cat and 1 dog. I hate
ignorant people
the human race in general.
My rules are simple: Don't beg me for donations, don't ask for personal information.
Some of my interests include RPing here on gaia in a variety of storylines and pixeling. If you're interested in my pixel art you can find my shop by clicking the banner below:
I've been on Gaia for a long time, since 11/28/2007
Friends
Viewing 12 of 23 friends
Journal
Reaper's Journal
Reaper's Journal
Here I talk about the DTTPAYs
Multimedia
Signature
[size=10.5]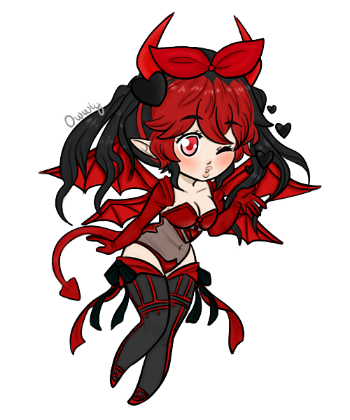 Code:
MLP Fan. Pokemon Fan. PSG Fan. Harley Quinn Fan. Nerd for Life.
Code:
Link to my Pixel Shop:
P.I.X.E.L.E.D chu
Chu~
Code:
"Sic gorgiamus allos subjectatos nunc"
Code:
Art Done By the super talented Owwly
[/size]