About
Age: 27 years old
Sex: Male
Note: I log on weekly but I only do daily chance and events, so not Ignoring friends just loss interest in the site but not giving up.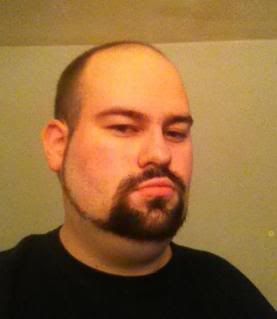 I enjoy military,weapons,M.history an sites, Art an painting, sleeping, most foods, laughing being mellow, giving advice in health,relationship an mental disorders in LI forums. I also play Magic : The Gathering online and offline (since 1994). I paintball/Airsoft and I like to Draw Anime/Automotive's but don't ask I'm not drawing avi art.
I have PS3 : Grieco_23 I have Borderlands 1 & 2 mercenaries 2. - Preorder Metro: Light
I play Magic the gathering card game: collected from 93' to 99' and play from then until present day - Antiquities has some of my favorite artwork.
I pefer metal/black/death,heavey metal over most music though I can stand anything except country an gospel.
I have good friends here wether their real life or not so treat them with respect an don't beg them for items or gold we work our asses off to gain it.
I don't take random friend requests sorry I had to eatheir talk to you before or actually gave the Ok.. Normally I only add 18 or older but if your mature enough an don't hit on me lol.. I'll add ya.
I can Draw offline but rarely do I offer to draw avi art.. got to be in the mood for it lol but here some art I drawn for someone several months ago, I don't color art work.
Journal
-Demonic's Journal of fun!
I probley will write about parts of my life on gaia then write my poetry an random facts on real life.
Signature