This is me!!!!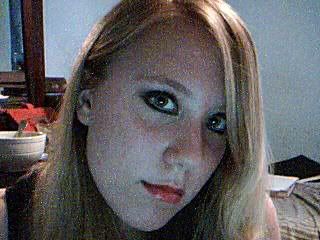 MATTY! He is my baby step brother [okay, not really] and I love him to death. He is possibly the coolest kid under the age of 15 I know. He's the only middle school kid I can handle. I love this boy. Seriously.
DADDY! Yes, he is my daddy. He lives in Australia and it's kinda hard to imagine that I might never meet him. He is amazing and always makes me giggle. <3 And he remembered to say "Happy Birthday" when some of my own family did not. Thank you baby.
SECRET! Oh My God I love this fool to pieces. If anyone messes with him I seriously hurt them. He is my baby and I am protective. I love him to death and he's always there when I'm upset. I love you secret <3
This is Hollow. He is my baby. I missed him like hell when he was gone and literally screamed when I got that text from him [I really did, ask GoldenTengoku over there]. I love him to death and I'm so glad to have my baby back.
Signless Minions <3
Dominic <3 Kat <3 Courtnie <3 Cassie <3 Jared <3