About
me and my girl freind
it's me and sel lol
me my wife and my son...what about it

I wouldn't mind hitting that >.-

gaaraman, gaaraman. radioactive gaara man

the laziest ninja in the academy, yeah that's me alright...what a drag

Bruce lee or rock lee,wich one am I waaaaaaaa!

one of my favorite jounin baybe!!! kakashi sensei the original pimp

oh yeah!!!! pervert hermit baybe. can't touch this

be quiet I'm listening to my emo playlist. "cut my wrist lalallala" oh yeah.

who put michael jackson on my playlist <_<

hinata:excuse me Deem...would you like to-to
DeemloveAngel:yes....yes
hinata:would you like to....
DeemLoveAngel:yesssssssssss!
hinata:to...ask naruto out for me!
O_O
do you know who I am....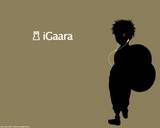 What type of Fae are you?
I rock >.<

What type of Fae are you?
once again...I rock -_-"
my rp equipement
my guns

my machine gun automated katana that flips open halfway and shoots

this isn't really a weapon but more of a special ability, it allows me to defuse my angelic and Demonic side so I can be two people but twice as strong and fast. but it can only happen during emotional stress or when I need it. and the only way to make me go back to normal is for my Demonic side and my angelic side to go into a mirrior at the same time

Deem also posesses the power to conroll metal with his metal hands


the official tourney...and yes we do give out prizes
Boku wa Koko
Friends
Viewing 12 of 108 friends
Journal
DeemLoveAngel's Journal:The legend of the demon V.S Angels palace war
i am Deem and i will give you details on well my real life (rarely) and my gaia life (OFTon)and i will give you history about Deem and how i thought of this character and his history
Multimedia
Signature


Which character are you test by Naruto - Kun.com