About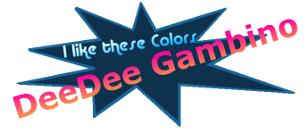 ~ Thanks Cheesy xD ~
heart
heart
heart
I would like to introduce myself~
I am socialite DeeDee Gambino
niece to Sheawnny J Gambino,
and to Great Uncle Johnny.
I am a jetsetting debutante of the Gambino clan.
= = = =
INTERRUPTION!
Johnny K. Gambino had been shot!

DeeDee is

in mourning

a zombie,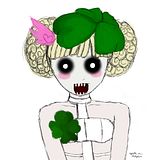 ~ Thank you Meta ~



as is quite a few of our Gaia Community.

"New and old, we have gathered together again, to face that ever-present enemy, death. Johnny is no stranger to the fight. By whatever means necessary, he will come out victorious. He still has more stories to tell. As the glowing head in the sky, Lanzer, has said: We'll never seen the end of Gambino.

Through zombies, snipers, falling off skyscrapers, burnt down mansions, vampire attacks, through death, through hell itself, we will never falter. We will never accept defeat. Johnny will survive in our invincible souls. Each of us has a piece of him within our heart. Our love now is stronger than ever. Even now, gathering together again, like so many times before, our invaluable community is bringing life to Johnny K. Gambino. He will always be with us.





Oooops!



The most valuable, the most powerful thing he'll ever own is our faith and loyalty.

For anyone who ever cared,
for Edmund,
for Rosalie,
for Gino,
for DeeDee
for the whole of Gaia itself:
VIVA GAMBINO, FOREVER AND ALWAYS."
Jasette

You can leave your cherished thoughts for my late great uncle at the Gambino Memorial


-- Gino had been seeing Johnny in his dreams, recently --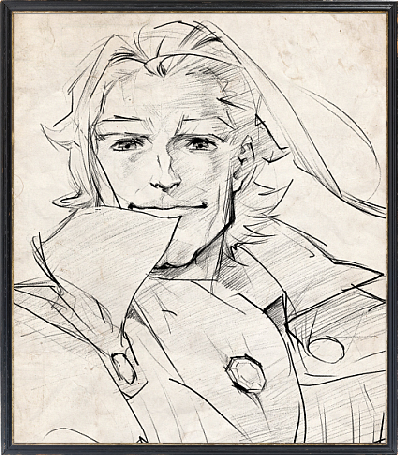 -- and Gino has drawn Johnny in his journal --



*Now back to our usual profile content*
= = = =
You might have heard that I had amnesia for well over 2 years --
I fell off of my champion My Little Pony and I wandered away from
the Gambino mansion towards Bass'ken Lake.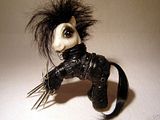 This is true,
but I have been slowly regaining my memory back:
regaining precious knowledge of what my life was like
before my *accident.*
I have been involved
in mysterious vacation trip-adventure in Tahiti,
and you might have read stories about me
in the
society papers
about my choice of celebrity dates.
~ ~ ~ ~ ~

Oh, and
As John Lennon has said :
Give peace a chance!
A wonderful resource:
How to Make 2D Animations!
And a Freeware Program, too!
Pink is my colour
Refined or raw
Pink is my colour
And the colour of my door
Pink is my colour
And the only colour I adore

Sylvia Chidi
heart
heart
heart

Join me in this fantastic Lil D fan thread:
I Can't Believe My Little D is So Cute!

Multimedia
Signature