Deceptive Puffball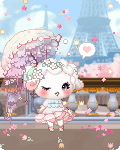 Birthday: 10/30
Equipped List
No items equipped.
Interest Tags
Favorite Movies/Anime
Wish List
About
bourbon peach cobbler

What I am going to do with this account is equip it only with the items that I find from the Dumpster Dive, Daily Chance, or the Overseer.

Credit, where credit is due: This idea came from a thread started by muffins not cupcakes in the GCD. http://www.gaiaonline.com/forum/gaia-community-discussion/living-out-of-the-dumpster-dive/t.85005585/
My Aquarium
Journal
From Humble Beginnings....
Gives details and a narrative of my new life, slowly building an invo and outfits from things I can find or pick up ( Dumpster, Daily Chance, Overseer, trunks/giftboxes)
Signature