About

ok hmmmm where do i start....? i am called gir and im also very friendly... I write a lot of poetry and spend most of my time eiher reading, writing, talking to my friends, getting in trouble, or playing games online. My past is rather depressing and iv experienced just about everything you can... a short rundown would be... my mom had me when she was 18 (got knocked-up when she was 17), my dad is a junkie and i dont talk to him much, he left 2 days after my 7th birthday.my mom eventually got a new boyfriend (she vowed to never get married) and he was amazing, they had 1 son together (my 1/2 brother), but her BF ended up turning into a junkie like my father... yes a lot of this reflected onto my arms and wrist... but i have overcome all of that and found resons to live... i am always open to talk to anyone who is having problems in life. just message me. i also have a VampireFreaks account under the same username if you wish to speak me on there......

Signature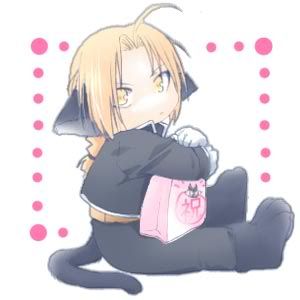 I've adopted a neko!
Name: Ed
Likes: sushi, fuzzy things, puppies, rain
Dont like: milk, darkness, crying
Owner: death5949
You can adopt one too!

Adopt One!