About
"A fake is a fake, and no matter how much you dress it up, the real thing always wins."
Nyx:: In Greek mythology, Nyx was the primordial goddess of the night. A shadowy figure, Nyx stood at or near the beginning of creation, and was the mother of personified gods such as Hypnos (sleep) and Thánatos (death). Her appearances in mythology are sparse, but reveal her as a figure of exceptional power and beauty.
Hey there, guess you want to know something about me if you're here?
You can call me:: Dea or Nyx, something like that~
I've been alive for:: 22 years
I live:: In Canada~
I'm currently:: In my fourth year of University, working on getting my Biology Degree.
C'est Moi as Mami Tomoe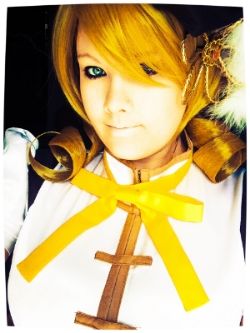 August 1999-April 2014-Forever in my heart.
Want to know more?:: Pm or
Comment
Oh and I don't accept random friend requests. Sorry.