About
Random Quotes:
DarkSpirtWolf09 Wrote:
Your not the brighest bulb in the box of unlit candles.
Guardian Tenshi Wrote:

I hope some fat-a** didn't sit on it in the store and fart

HououMinamino Wrote:
I was thinking...what if the fangirls made themselves into an army so Kurama could take over the world?
SeriphimMagician Wrote:
Life isn't Burger King, You can't have it your Flippin Way.
`Foxie Spaz Wrote:
O_O;; These lil bastards hurt when you step on em!



Shout outs:
Thank you [whoops] for making this awesome profile for me^^

Random Quiz Results:

Disorder | Rating
Paranoid: High
Schizoid: Low
Schizotypal: Moderate
Antisocial: Low
Borderline: Moderate
Histrionic: Low
Narcissistic: Low
Avoidant: Very High
Dependent: Very High
Obsessive-Compulsive: Moderate

URL of the test: http://www.4degreez.com/misc/personality_disorder_test.mv
URL for more info: http://www.4degreez.com/disorder/index.html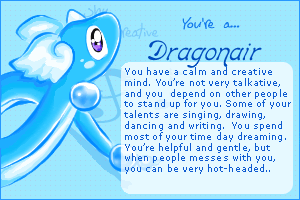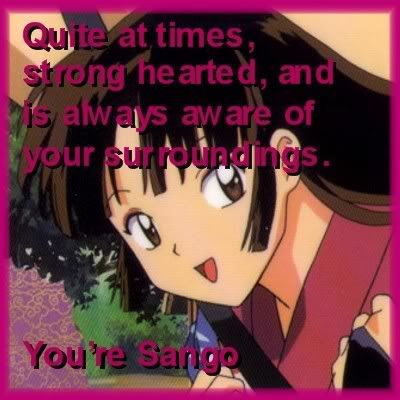 Friends
Viewing 9 of 9 friends
Multimedia
Signature
~"I can resist all things but temptation."~