About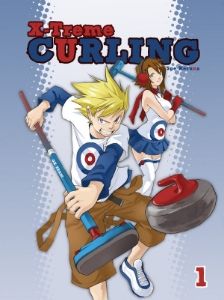 I'm a winter lover. Winter running, skiing, curling - I do them all. I spend the majority of my time in curling cubs though. I curl because it's fun, challenging, and allows me to meet some amazing people!

Think it's a wimpy sport? Find your nearest curling club and give it a try. Throwing a 40 pound (approx.) piece of granite over 105+ feet of ice so that it stops in a certain spot or hits a target isn't as easy as it looks.

Thank you to everyone who appreciates the sport of curling - regardless if you curl or not. You rock!



I have a Bachelor of Science in Kinesiology (if you haven't already guessed that I'm a sport lover). Still bouncing around what I want to do with my life, but I keep returning to my interest in Sport and Social Psychology.

I also enjoy writing. I am involved in a couple literate RPGs and occasionally write novels for my own entertainment.


Friends
Viewing 12 of 158 friends
Journal
Darkerdemons' Journal
۞ a demonic wolf howls in the distance ۞
Here's some avi art, and links on where I got them if available. There may be one or two poems or paragraphs added eventually if I feel like adding some.
Multimedia
Signature


Please BUMP HERE if my tank is glowing. Thank you!