About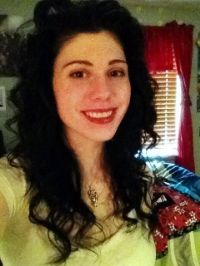 Well hiya there.
My name is Annemarie. I've also been called Boo-boo or any shortened form of Annemarie you could think of.
I'm in college trying to get my AA. My dream job is to be a librarian.
I love drawing with a passion. It takes me away and brings me into whatever world I'm "painting".
I love doing realistic portraits the most. I love cartooning and doodling, but realism is more my passion.
[My Deviantart]
I'm pretty laid back. I also love to smile.
Everyone goes through a lot of s**t; and after my own experiences I discovered that just marching through every obstacle with a smile is much nicer than being upset.
I love to play games, read, and go outside as well. Books and games are amazing windows to alternate realities. Going outside is lovely, especially when you've got music to listen to.
My
Favorite Color: Red
Favorite Animal: Turtles and Cats/Lions
Favorite Flower: Sunflowers
Favorite Season: Summer and Autumn
Favorite Book: Dreamcatcher by Stephen King
Favorite Game: Mario and Mass Effect
Favorite Movie: Shrek 2
Favorite Genre: Horror
Birthday: July 24th
I love meeting new people~ I dislike it when people are afraid to talk to me or be shy. I love outgoing, weird people. It's refreshing and fun.
Focus on the beauty in the world, rather than all the bad, and in time you will feel beauty. And if you feel beauty, you will radiate beauty.
♥
Friends
Viewing 12 of 73 friends
Multimedia
Signature