dancerdog7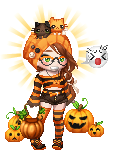 Details
Last Login

08/31/2015 7:30 pm

Total Posts

5309

Posts Per Day

2.30
Gender

Female

Birthday

12/24
---
Interests
Favorite Movies/Anime
Favorite TV Shows
Favorite Reads
Hobbies/Interests
About
And yet sometimes I wonder, why me? Why now?
Hello. :3 My name is Quincey. No, it's not my real name, and it's a long story how that came about. I'm an a-lot-older-than-you-think teenaged girl, who lives somewhere in North America. I love horseback riding, writing, and drawing. But I don't put artwork up on Gaia. c:

I love all my amazing Gaia friends! But I only accept friend requests from people I know in real life! c: BUT I STILL LOVE YOU ALL! <3

Anyway, if you want to know anything else (Within reason. xD), just....ask, I guess? Haha, idk.

But, yeah! See you guys later!

- Quincey OR DD7 OR DDog7 OR Dancerdog7 OR anything else that you can think of that I like. xD c:
Proud Ravenclaw!
Journal
D-dog7's daydreams!!!
As time stops and slows down, I follow you, in my own concerning thoughts
Uhhhh...dancerdog7's journal....I dunno lemme think.....