-Dance-At the Arcade-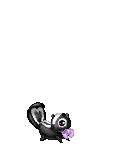 Registered: 02/13/2009
Gender: Female
Birthday: 08/18
Forums
Posts per Day: 2.58
Total Posts: 4005
About
♌ My name is Merideth, but I would not like to be called that on Gaia.
♌ I am eighteen years old and yes, I love My Little Pony (Rainbow Dash Fan).
♌ I live am from Illinois, moved to Indiana and go to school in Nebraska.
♌ In case you didn't notice, I am a girl. A straight girl.
♌ I love any sort of music other than rap. It makes me sick.
♌ I have three dogs and a cat. Dogs: Coco, Max, and Boo. Cat: Jazzy
♌ I don't like annoying people.
♌ I play the electric bass.
♌ I am a mechanical engineering major with a minor in mathematics.
♌ Feel free to send rp invites.
♌ Hope you enjoyed my profile!