Lookit me.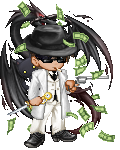 Last Login: 07/19/2016 3:08 pm
Registered: 04/17/2004
Gender: Male
Location: Utah, USA
Signature

[quote="Son Vrai"]

I'm 20 now. My youth is a biting series of closed doors and heavy breathed responsibility. I'm like, not even allowed into the young adult section of my library now.


About
Look out. I'm coming.

Norly.