About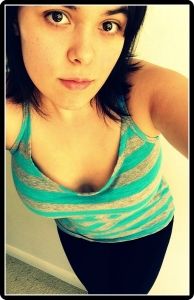 THINGS ABOUT ME




Age:

21


Hair color:

Brown/Black


Eye color:

Brown


Education:

Community College


Occupation:

Domestic Goddess (for now, ugh).


Birthday:

August 13, 1992


Favorite color:

Orange


Favorite food:

MEAT. I'm quite the carnivorous beast.


Likes:

VIDEO GAMES




Dislikes:

Lots of things, as do most people.


Music:

The one genre I continuously listen to, without fail, is Symphonic Rock.


Ethnicity/Race/Heritage:

Filipino/Swedish

I'm married to a Navy Corpsman so I'll be moving quite a bit. I have a two year old daughter. She's my world. I'm aspiring to be a counselor, therapist, or something within the psychology field. Though, as of right now, my goal is to become a pharmacy technician and to help support my family. I am currently trying to make a lifestyle change to better myself mentally and to lose some weight. I don't care if I'm not "fat" or I "don't need to lose weight". This is for me, not you.

Friends
Viewing 12 of 24 friends
Multimedia