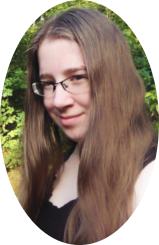 Real Name:
Crystal
Names to call me:
Crystella, Ella, Or Crystal.
Age:
21
Birthday:
August 30, 1992
Religion:
Unitarian Universalist.
Status:
factory worker

Relationship:
Taken - By my Wonderful Boyfriend.
Orientation:
Bisexual.
Favorite Color:
BLUE.
Likes:
FREE ART

(
plz?
). Reading. Writing. Drawing. Art work. Sleeping. People who are nice and stick around in my life. Meeting new people. Anime.
Dislikes:
Rude, judgmental people. Soda. being woken up from my sleep.
Lists of things I like
Anime: Hellsing. Avatar. Shikabane Hime. Vampire Knight. Soul Eater
Manga:
Both: Gravitation, Sailor Moon
Books: Harry Potter (STILL READING THEM SO HUSH). House of Night series.
TV Shows:
Doctor Who.
Ghost Adventures. Vampire Dairies.
Video Games: ALL "Legend of Zelda". Mirror's Edge. Venetica. Mario Games. (and more as I play them)
Fun facts About Me
~My Spirit Animal is a White Tiger. (most people think of this as a "fursona" lately)
Questions and Answers
Q: What is an Unitarian Universalist?
A: People of different Religious Views come together and accept one another, allowing each person to believe their own way. We all have these
seven principles
.