Crunchy_Bunnies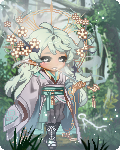 About
Gender:female
Eyes:dark brown
Hair: dark brown/light as well/ bangs a goldish color and hella curly
Skin:tan
Hight:5'6"
I am bi~o3o
Oops did some one say taken?
Scroomy stole my heart
Oh fuuuuu,okay um i'm in highschool, an awkward highschooler by the way. I usually don't say much about myself but i'll try, yeah...
Alright, so Im half Asian and have Black or as some of my friends call me Blasian. I'm into music and I'm not that picky about what I listen to except most rap and all of country. I draw but I'm not all that great....I can't sing but I do so anyway! I also like to dance and play basketball as well as track. The only instrument I can play would be the violin. I want to learn to play the guitar and piano but that isn't working out to well. Another thing I do is write stories (not that great). People say I'm loyal, kind, violent, rude, funny,weird, random, stubborn, derptastic, smart, picky, annoying, quiet, loud, gullible, curious and shy I guess that's me. It easy to become my friend but if you love to start drama you can just leave. I think pirates are better than ninjas... A couple more things I'm a gamer but I still have a life. I live with an older brother and sister who are in collage. I enjoy books, manga, and anime. IM ALSO A FANDOM WHORE. Want to know more? Just ask.

My fandoms include:
Homestuck
Harry Potter
Supernatural
Avengers
Doctor Who
Sherlock
MLP
Lord of the Rings (have yet to read the books ;-; )
Welcome to Nightvale
And many more~
Manga/ Anime include:
D.Grey man ( though I stopped and came back to something I dont understand)
Pandora Heats
Magi
Higurashi
HunterxHunter
Air gear
Soul Eater
Tegami Bachi
K Project
Psycho-Pass
Neon Genghis
Free!
Attack on titian
Dangan Ronpa
And a whole lot more @A@/
Donates spot! Okay I had people in the past and I dont remember if you helped so speak up but dont lie oh and please dont bother them for stuff unless they offer it that is all~
????- fox tail
????- wild things
Uzamaki_knight575-Sparkling Eyes Clown Makeup and Blade's White Boots
demonic n angelic-yemaya's pearl
Y-Pestis-The Watchmaker
xX-Abyss-Rayne-Xx-Royal Keymaster
grandlord100 - Shadow Spirit
Friends
Viewing 12 of 96 friends
Journal
A bunch of stuff ._.
Multimedia