Crunchy_Bunnies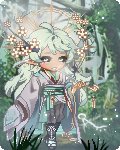 Details
Location

Night Vale

Gender

Female

Birthday

04/15
---
Interests
About
Gender: ...welp I really dont care what you call me as long as it's not it.
Eyes:dark brown
Hair: dark brown and hella curly
Skin:tan
Hight:5'6" (maybeee? if not then 5'5" )
I am pan~
Oops did some one say taken?
Scroomy stole my heart
Oh fuuuuu, bios are booty butts so...
I enjoy books, manga, and anime. Want to know more? Just ask. /o/
Being a little fandom slut my fandoms include:
Homestuck
Harry Potter
Supernatural
Avengers
Doctor Who
Sherlock
MLP
Hanniable
Lord of the Rings (have yet to read the books ;-; )
Welcome to Nightvale
And many more~
Manga/ Anime include:
D.Grey man ( though I stopped and came back to something I dont understand)
Pandora Heats
Magi
Higurashi
HunterxHunter
Air gear
Soul Eater
Tegami Bachi
K Project
Psycho-Pass
Neon Genghis
Free!
Attack on titian
Dangan Ronpa
And a whole lot more @A@/
Donates spot! Okay I had people in the past and I dont remember if you helped so speak up but dont lie oh and please dont bother them for stuff unless they offer it that is all~
????- fox tail
????- wild things
Uzamaki_knight575-Sparkling Eyes Clown Makeup and Blade's White Boots
demonic n angelic-yemaya's pearl
Y-Pestis-The Watchmaker
xX-Abyss-Rayne-Xx-Royal Keymaster
grandlord100 - Shadow Spirit
My old pal Lucifer (
dirty icicles
) - Ivory Baronet
serena-of-limonium-Sweet Frosting
Ace the Wolfe is just a great person okay ;- ; (HRNGH ; A; / )
Friends
Viewing 12 of 42 friends
Journal
A bunch of stuff ._.
Multimedia