Crimyri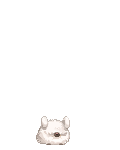 About
Melissa ~ Early 30's ~ Single ~ Bi-curious
(very)
~ Monogamous...
Introvert ~ Insomniac ~ Geek ~ Open-minded Christian
Caucasian ~ Brunette ~ Blue
Cancer Sun ~ Libra Moon ~ Leo Rising
Rooster
RDJ ~ Johnny ~ Tom ~ Ben ~ Jude ~ Josh
Wesley ~ Ric O'Connell ~ Aragorn, ofc ~ Alcide
A little bit of Neo, too
(heh)
Disney & Pixar
Cats! And dogs, too. Most animals, actually.
Chocoholic. Foodie. Antiques are cool.
So are books. <3
Trying to learn to read Tarot
Always up for conversation !!!

~@~
YES'S
:
> Profile is a work in progress, so check back often!
> If you're on my friends' list and we haven't spoken in awhile, come introduce yourself and say hi!
> Random comments are lurved!!!!!!
> If you are viewing this page, you owe me at least a comment!
I'll get back to you asap!
> DO talk to me before adding me, kthnx!
NO'S
:
> Begging.
> Txt speak.
~@~

Friends
Viewing 12 of 137 friends
Journal
Untitled
This will probably be blank for a good period of time, but if the mood so hits me, I'll probably have some poetry or short stories in here at some point, along with anything else I might happen to come across...
Multimedia
Signature
30-something/ female/ USA.

Random pm's & comments are loved. Talk to me?



Questing

:

White inks !!! HALP, pls?

(on hold, for the moment)