About
KaliAmbyr &&ily<3
I need help..
-My name has already been stated, please use it.
-I'm twenty three years of age.
-I work full time
-I have my cat with me after a year and a half.
-I'm Canadian.
-I hate moving.
-I am a very proud aunt to two little boys; Damain&Dominic.
-I have a god daughter who means the world to me and I miss her very much.
-I love to read, my favorite series would be Redwall, and yes, it is a series written for children.
-I like to spoil my friends.
-I play Pokemon games on my DS, even though growing up I preferred Digimon.
-I like Kingdom Hears and Final Fantasy, but my favorite quest game would have to be from The Legend of Zelda series, or Fable.
-I enjoy playing Magic.
-I may have a small obsession with building Magic decks.
-Fallon bought me Doctor Who pins that I put on my purse.

-I argue for the sake or arguing, however if I'm not in the mood to talk I will just agree until you leave me alone.
-I also tend to shut down my emotions a lot, not healthy so I'm working on that.
-I've been on Gaia since November of 2004.
Me!
-Woo! New picture!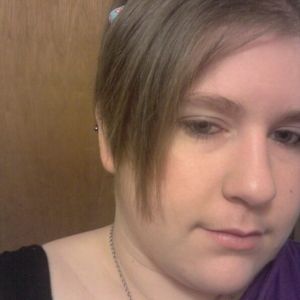 Friends
Viewing 12 of 42 friends