About
INTERESTING PPL TALK TO MEH!!! DD: NOT ENOUGH INTERESTING PPL THESE DAYZZZ
yesh i am 24.
and yes i say rad. cos its rad.
Yes i'm bi.
i love Scottish women

well what can i say? short and simple
my friends and i starred at each other wide eyed and yelled "the doctor!!"
Then i shall be the ruler of the world! mwah hah hah hah hah hha ahhh.....ha...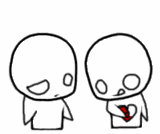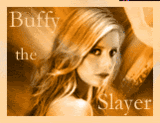 Rumaorkii you pretty thing you~
Sl-lINee you amazing thang~


im enjoying life, so don't get me down otherwise i might have to ignore you. I've also realised that i don't need to wait for a stupid text to know that i am loved <3 <3
trademark and copyright "B'N'J"
Friends
Viewing 12 of 103 friends
Journal
Code Name's status updates
feelingshuh
this is my emotional facebook
Multimedia