About
Welcome to my profile....
Feel free to contact me in pms or comments,
whatever you prefer.
So I finally finished my army service time in real life,
which means I will be more available here than I was before,
However, I will still be busy with other things, That's just how I am..
Can't stay still in one place for too long...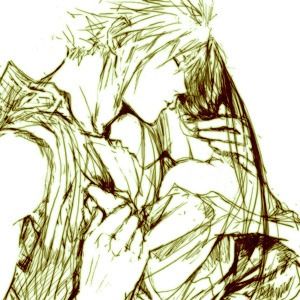 I am Taken,
by the most amazing girl in the world,

Tifa Strifeharts
if you want to get to know her -
Click here
She has been with me through' good times and bad times,
When I felt like everyone are against me, she always remained.
Believe me when I say she is
the very best
..
and if you do decide to try being her friend you will not regret it.
We went through' a lot of complicated things until we finally got it right...
If you will try to hurt her, or ruin what she and I have,
Expect to be hit with a cactuar straight to your face >_>
It includes those lifeless drama creators,
Those
who really try to dig into my life
,
And then decide things and spread rumors from what they find..
Or those who are here
just to stalk me due to past dramas
.
Just leave now,
I had more than enough of it.
Multimedia
Signature
My Questing Thread. . .
Currently Questing
:
Corrupt Gaze