Details
Member Since

02/18/2008
Gender

Female
---
Interests
Favorite TV Shows
Favorite Reads
About


Hi there,
Thank you for coming to my page


I love to draw and to play Tennis


I am a gamer girl specially fighting games, shooting games and retro games


I love random friend request but not creepy stalking people -.-

A lil about me:
I

Gear of War games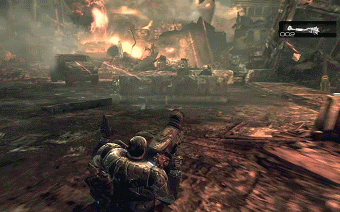 I

Arkham City games




I

Chrono Trigger!


Friends
Viewing 12 of 32 friends
Journal
My dream avy......*sighs*
Ladies and Gentlemen....... Well this is ma dream avi..any donation its awesome!!!! thanks for helping. Is pretty kewl to know that people on gaia are so kind and caring DDD Well a lil about me....I love to play and make jokes D thats why people call me Jester D its so kewl to use sarcasm and let everyone know that i love to laughlol

[size=24]My mood
[/size]

PLEASE DONATE TICKETS AS MANY AS U WANT IF IS NOT TOO MUCH PROBLEM !!!!
My dream avi
Total Value 126,100 Gold, 95,500 Tickets
[Item Information]
Item List
Stealth InfraRed Boots
Stealth InfraRed Sleeves
Stealth InfraRed Top
Stealth InfraRed Pants
Devil Imp Plushie
Frustrated Mood Bubble
Broken Heart Mood Bubble
... Mood Bubble
Angry Vein Mood Bubble
Deadly Mood Bubble
Oculus Magica
Black Strapless Bra[strike]
[/strike]
Soft Black Underwear
Kachina Clown Body Paint
Joker Wand red-black
Joker Collar red-black
Joker Hat red-black
Rock Hard
My Quest bar of the stuff that worth tickets!!![
/align]
Please help this jester come to alive D
P.S. Live like a clown, love like a jester, play like a joker but most of all...LAUGH LIKE A SARCASTIC BUFFOON ~Alexa~>>>>> ME!!! cute
[align=center]
~~~Thank you~~~
lollol


[b

]Because every Clown Has its days

[/b]



Because i Cant be a real Jester in life....cuz ppl judge by wat i say....its now in gaia that i can show ppl how Jokers and Buffoons really are :D
Multimedia