About Me
My Nickname is Citten (Kitten) and My OXIII name is Kaxtie
(Its offical)
I'm taken sorry
I LOVE the Warrior series by Erin Hunter, I probably know a lot more than everyone else, I'm not gonna spoil the series like other people have on their profile's -.- Wanna know more? Grab a book "Into the Wild" starts the ENTIRE series but its broken up into separate series
Original Arc, The New Prophecy Arc, The Power of Three Arc, Omen of the Stars Arc, and now Dawn of the Clans Arc.
Each series has 6 books in it, You can start anywhere in the series BUT I recommend you start at "Into the wild"
I own EVERY warriors book, super edition, manga, mini short, field guide, and all that good stuff.
My name is Katie (nicknames: Kaxtie, Kitten, Katie-Kat, Kit-Kat, Kitty, KT, Kat)
I'm a vampire (fear me)
Studying to be a Forensic Scientist

My current career goals are:
Forensics Toxicologist, Forensics anthropologist, Computer Forensics, and Forensics Chemistry.
I'm attending Mt. SAC college to obtain my Assosiates and start working at my local Crime Lab and transfer to a 4 year University to obtain a PhD in chemistry and a master in biology. This all started when i watched my First episode of NCIS in my Junior Year of High school, I've been addicted and in love with Abby and Gibbs and Ducky ever since, and I've been planning to do their same jobs (their being Abby and Ducky). As well as owning my own copy of "Vampire Forensics" by National Geographic. Luckily my chemistry/Ap chemistry (same teacher) worked at a crime lab and she helped me get onto the right path and has helped pick out the classes I'll need for my Careers.
Yes i am a bookwork I LOVE books
I'm in the process of finishing up my first poetry book so i can publish it and half way through my first novel
I'm also recording my own songs hoping to get an album out soon >.<
I'm not that much of an Artist but i will draw on occasions, Disney is kinda my role model for that area.
ART; I really love art, feel free to draw me
I Really. Love. Art. If you are interested in drawing a freebie of me, I have no objections :3
by Citten13 (me)
by Anya Belikov
by L0VE MY WAY
by Xazn_ang3lX






by Shea Heart

by BuIlcrap
by Raining_Nights

by MomaruHebi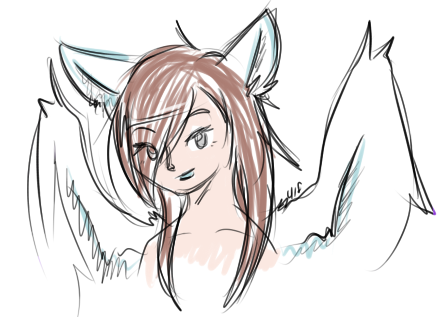 by Ulfheonar Shapechanger

by Princess Aurelia